Hey,
Hi my self Avinash Lokhande and i have complete my graduation in bachelor of commerce. i like travelling in hilly areas and historical places , my dream to go laddhak and i want to see many places in bike riding. I am a person who is positive about every aspect of life.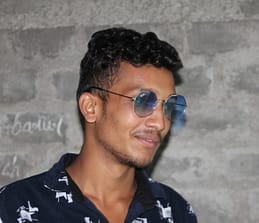 There are many things I like to do, to see, and to experience.I like to think, I like to dream; I like to talk, I like to listen. I like to see the sunrise in the morning, I like to see the moonlight at night; I like to feel the music flowing on my face, I like to smell the wind coming from the ocean. I like to look at the clouds in the sky with a blank mind.
I am a very punctual and determined student. I love going out and spending time with my family. When I grow up I want to explore and visit the whole world.The course of Life is full ups and downs. If today is not good for us, then we must keep hope that everything will be good very soon.
We must never discourage ourselves during tough times. Therefore, In life always try to appreciate your living. Find your purpose and strive to be more helpful each day.
I would also like to mention my best friend lokesh,devanshu,manish who always stays with me and gives me motivation and courage. Even it is a big help from taking life problem to halarious together, lokesh,devanshu,manish has always been important to me. Friends are a very significant part of my life and true friends are always there with my in every up and down of life.
i am always respecting sir and teachers who is always supporting me in any problem. and also respect to senier citizen in society. i have like to talk elders persons because they gives good things to say motivation in life and that teaching help me to face every problem of my life
i have to thanks all persons who support me , motivate me , encourage me and my best friends is also supporting system for me thanking to all.